Since late 1970s, we have developed many noteworthy real estate properties including residential apartments, housing communities, industrial estates and commercial warehouses in Ahmedabad area. Our core companies under our banner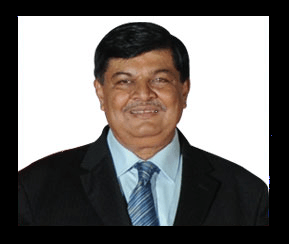 Mr. Ashwin Raval
Chairman
I started Vijaya Land group with a firm determination to build real estate properties in Gujarat with best quality and customer service. I am satisfied that our quality work has consistently stood the test of time.
Vijaya Land sets itself apart from competition in many ways. We always strive in providing our customers best value for their money. Our customers have many times complemented us about our ability to deliver more than competition. Also, our commitment to keep our word in pricing and quality of work gives our customers peace of mind.
I am confident of continued excellence in our work. Come, see yourself.
Thank You
TIMES REALTY & RETAIL ICONS 2018 AHMEDABAD
Vijaya Land group of companies has developed many noteworthy real estate properties including residential apartment, housing communities, industrial estates and commercial warehouse in Ahmedabad area since 1970s. The group has successfully climbed new heights powered by its visionary leaders Ashwin Raval and Sujal Raval. Their mantra is simple: Build quality product, Follow high ethical standards and Aim for utmost customer satisfaction.
With more than 35 years in warehouse industry, the group has always been stretching the boundary of excellence in their every new estate they have build. With strong focus on legal construction, the group's owners have always pushed for progressive and environment friendly estates designs. Be it from surety of basic utilities, powerful water drainage systems. heavy inside and outside Trimix flooring, temperature controlled P.E.B. structures with unique roof designs, R.C.C. construction, the owners have always been relentless in looking for ways to bring innovative trends to their processes and estate designs.
Their ability to bring innovative designs to reality with quality centric focus have won them clientele featuring country's Top 50 Companies and more!

Published in Economic Times 31st October 2018
Our VIJAYA LAND group of companies
VIJAYA LAND CORPORATION
It was founded in 1979. The company has been successful at developing more than 30 residential and commercial real estate properties.
VIJAYA LAND INFRASTRUCTURE
It was founded in 2008. The company's prime focus is to design and develop residential communities. It has developed one of the best residential communities in Bareja, Ahmedabad.
Customer satisfaction has always been very important to us. We truly believe that our quality work and customer relationships have both been key factors in our companies' long-term growth. Our quality designs are always geared towards foreseeing customer needs and exceeding their expectations. All of our projects, regardless of size, are developed with "Green and Safe" guidelines as described below:
Strict compliance to the Indian Building Code requirements and full attention to construction quality to sustain natural disasters such as earthquakes.
Use of trimix machinery to build Reinforced Cement Concrete (RCC) based long lasting roads.
Use of special chemicals in RCC works which require less water usage and increase RCC strength.
Use of chlorinated poly vinyl chloride (CPVC) and unplasticised poly vinyl chloride (UPVC) based pipeline and plumbing fixtures to prevent water leaks.
Application of anti-termite treatment in construction works.
Use of vitrified tiles in in-house flooring and china mosaic flooring on terraces for waterproofing and temperature control.